Careers in 21Gourmet Street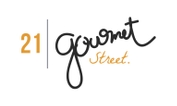 21Gourmet Street is UAE's first and dedicated online Marketplace for all things food.
Like all start-ups, we are a small and compact team. This essentially means that you will not just be restricted to your area of specialization. We have got each others back. To do that everyone needs to have an understanding of what the other does.
The very foundation of 21Gourmet Street is build on relationships. Whether it may be with our customers or our suppliers or our valued employees.
Respect - trust - creative professionalism - honesty is what guides us and will make sure we conquer whatever we strive for.
There are always new vacancies coming up in 21Gourmet Street. While this is not the official career page 21Gourmet Street, we hope to quickly show you below the current live vacancies on the net.
21Gourmet Street
There are currently no active Jobs from 21Gourmet Street.