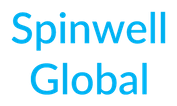 Spinwell RS is always looking for individuals who wish to succeed and have the passion and desire to be the best.
We realise that our greatest asset is our applicants so we take the time to listen and understand their requirements.
Everyone is unique and we employ that ethos every time we approach a company on a candidates behalf. Specific market & industry knowledge and a large network of contacts enable us to find suitable roles quickly.
We strive to provide personal service from application to mobilisation. As a result, our largest source of candidates are referrals from previous candidates and clients.
Related searches
Recruitment
,
Human resources
,
Recruiter
,
HR
There are currently no jobs active on this Agency.