Legacy H.R Smart Services Fze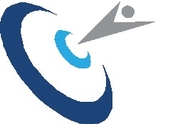 Legacy promise to deliver most effective satisfactory services and take responsibility of end to end recruitment solutions. We further stretched our expertise in HR solutions into strategic HR Consultancy, development and training solutions. We assist our client's to resource, develop and retain the best talent for achieving organizational success, by ensuring right talent & optimum performance in a highly competitive global environment.
Related searches
Recruitment
,
Human resources
,
Recruiter
,
HR
There are currently no jobs active on this Agency.