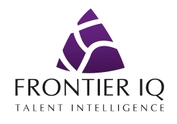 Frontier IQ is a specialist firm headquartered in Dubai whose mission is to optimize our client's talent through Executive Search and Training.
We specialize in sourcing professionals in Financial Services, Education , Healthcare , Oil & Gas,Marine & Shipbuilding Marketing, Advertising, and Media from around the world for leading employers in MENA region.
Related searches
Recruitment
,
Human resources
,
Recruiter
,
HR
There are currently no jobs active on this Agency.