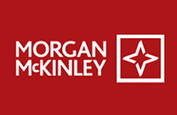 Morgan McKinley recruits talent into seven major employment sectors including banking and financial services, office support, energy and construction amonst others.
Morgan McKinley is located in DIFC, Dubai with a further 9 offices around the world.
Related searches
Recruitment
,
Human resources
,
Recruiter
,
HR
There are currently no jobs active on this Agency.