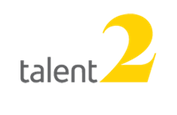 Talent2 is a recruitment agency specialising in all major employment areas as well as some smaller areas including property, trade and manufacturing.
Talent2 are about finding people who don't just go to work, but love thier work and achieve great results everyday. If that's you - discover roles with Talent2.
Related searches
Recruitment
,
Human resources
,
Recruiter
,
HR
There are currently no jobs active on this Agency.