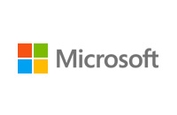 Microsoft is an American multinational corporation headquartered in Redmond, Washington, that develops, manufactures, licenses, supports and sells computer software, consumer electronics and personal computers and services.
Its best known software products are the Microsoft Windows line of operating systems, Microsoft Office office suite, and Internet Explorer web browser. Its flagship hardware products are Xbox game console and the Microsoft Surface series of tablets. It is the world's largest software maker measured by revenues. It is also one of the world's most valuable companies.
There are always new vacancies coming up in Microsoft. While this is not the official career page Microsoft, we hope to quickly show you below the current live vacancies on the net.
Microsoft
Microsoft Jobs
... Services account-aligned team &amp Specialist Team Unit (STU) to help ...
Saudi Arabia
... Marketing Communications Manager to join the Central Marketing Organization (CMO).divdivdivbr div The Central Marketing ...
Saudi Arabia
... classjobSectionHeaderb Qualificationsbh2p Desirable Technical Skills for Security borb Identity Includepppbr ulli ...
Saudi Arabia
... of one or more cloud infrastructure solutions (i.e. ... ) breadth of technical experience and technical aptitude to ...
Saudi Arabia
... isolid corei Project Management skills including financial management planning scheduling reporting resource management ...
Saudi Arabia
... Azure Specialist Manager is ... Specialist Manager leads develops and manages a team of high performing Azure Specialists ...
Saudi Arabia