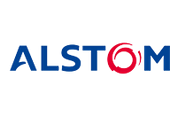 Alstom is a transport engineering company.Alstom has a presence in over 100 countries , in the years 2010–2011 Alstom had annual turnover of over €20.9 billion, and employed more than 85,000 people in 70 countries.
Alstom won 2009 Bronze Award for environmental performance in the Dubai EHS Awards' sponsored by Trakhees.Alstom also won EHS award from EMAL "Best EHS performance contractor"in 2012 followed by a key EHS milestone in April 2013: 1 pmillion hours without lost time incident.
There are always new vacancies coming up in Alstom. While this is not the official career page Alstom, we hope to quickly show you below the current live vacancies on the net.
Alstom
Alstom Jobs
... Transit System POS &amp PSD ... POS &amp PSD maintenanceli ...
Saudi Arabia
... pb Transit System Rolling Stock Engineer ... proactively professionally addressed ... ulliPrevious Rolling Stock Maintenance ...
Saudi Arabia
... Transit System ATC Signaling ... professionally ...
Saudi Arabia
... Asset management system with system for codification of all Assets. Work with engineering ... of CMMS and Asset Management ...
Saudi Arabia
... Purposebp divdivbr divdivpbJob Titlebbr Signaling &amp Low Voltage Technician Line 4 &amp 6p divdivbr divdivpbPurpose ...
Saudi Arabia
... liExternal company in charge of warehouse management (3PL) supplierslibr uldivdivbr divdivdivdivdivbMissionbdivbr ...
Saudi Arabia
... Transit System Signaling &amp Low Voltage ...
Saudi Arabia