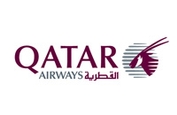 Qatar Airways is one of the leading airline industry in U.A.E. providing wide range of aviation jobs.In the year 2013 Qatar has been awarded as the Worlds Best Premium Service Airport by Skytrax, Best Intercontinental Airline by Grand Travels,Best Buss
Qatar Airways has many divisions including:Doha International Airport, Qatar Aircraft Catering Company, Qatar Airways Holidays, United Media Int, Qatar Duty Free, Qatar Aviation Services and Qatar Distribution Company.Qatar Airways has achieved much with its phenomenal route expansion averaging 30% growth year to year and flying one of the most modern fleet of almost 120 aircraft in the skies today

There are always new vacancies coming up in Qatar Airways. While this is not the official career page Qatar Airways, we hope to quickly show you below the current live vacancies on the net.
Qatar Airways
Qatar Airways Jobs
... web platform roadmap.li liAssess the impact of new web platform ... .li liInvestigate web platform performance irregularities ...
Qatar
... Front Desk Manager you will be responsible for the operations of Front ... manner. You will manage front office operations by ...
Qatar
... Loyalty Marketing Officer you will be responsible for the implementation of the loyalty marketing ...
Qatar
... Administration Officer is responsible for providing a range of administrative ... minutes manage administration assist with ...
Qatar
... Project management Systems DevelopmentDesign and Implementation Management Project Management ...
Qatar
... developing delivering managing Cargo related training programsli liExperience in Dangerous Goods and Cargo operations ...
Qatar
... our team as Manager Catering Commercial and development. This ... for catering commercial planning and menu development ...
Qatar
... a Airfield Electrical Technician ... airfield lighting system.p ulliResponsible for the periodic inspections of the airfield ...
Qatar
... systems such as Enterprise SharePoint Intranet portals custom SharePoint enabled Business Workflow Systems ...
Qatar
... in Doha Qatar as Company Pharmacist.divdivdivdivbr The Group ... .divdivdivdivbr As a Company Pharmacist you will be ...
Qatar
... Senior Manager Human Resources ... management of the MATAR HR Business Support Function including HR Business Partners HR ...
Qatar
... exciting role as Senior Contracts Officer role where ... contracting functions liaising closely with the Contracts ...
Qatar
divpAs a Senior Manager Data Science (Revenue Management) you will manage the science and systems teams comprising in ...
Qatar
... TS System Engineer will ensure a seamless ... Information Systems Providers for Systems support in order to handle system ...
Qatar