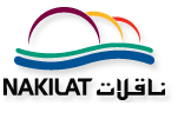 Nakilat is a Qatari-owned marine company which provides the critical transportation link in the State of Qatar's liquefied natural gas (LNG) supply chain, oversees the activities of the country's world-class shipyard and provides services to vessels in Qatari waters.
Established in 2004 as a joint stock company — owned 50 per cent by its founding shareholders and 50 per cent by the public — Nakilat has the largest LNG shipping fleet in the world, consisting of 67 LNG vessels along with four Liquefied Petroleum Gas (LPG) Very Large Gas Carriers (VLGCs). Nakilat's LNG fleet transports gas to global markets from Qatar's North Field, the world's largest non-associated gas field with approximately 15 per cent of the world's proven reserves.Since its inception, Nakilat has also diversified its activities to become a well-rounded marine industry operator. This is evidenced by the development of Qatar's rapidly expanding marine industrial sector via Erhama Bin Jaber Al Jalahma Shipyard, a world-class ship repair and shipbuilding facility in the Port of Ras Laffan.
Nakilat established a joint venture (JV) Nakilat-Keppel Offshore & Marine (N-KOM) with Keppel Offshore & Marine to operate the shipyard's ship repair facility.To operate the shipyard's shipbuilding facility, Nakilat entered a JV with Damen Shipyards Group, a world-renowned shipbuilder to establish Nakilat Damen Shipyards Qatar (NDSQ).
Nakilat also continues to develop Erhama Bin Jaber Al Jalahma Shipyard, overseeing the development and construction of new facilities at the yard.Completing the spectrum of marine services offered by Nakilat, port agency, warehousing, vessel support services and towage are provided at the Port of Ras Laffan. Company's JV Nakilat-SvitzerWijsmuller (NSW) owns and operates a fleet of 26 tug boats, pilot boats and other harbor craft supplying round-the-clock harbor services at the port.
The combination of these comprehensive maritime industrial capabilities and services are both strategic and key to the goal of positioning the State of Qatar as an internationally recognized center of excellence in gas and gas products shipping, ship building, repair and conversion, and marine services.
There are always new vacancies coming up in NAKILAT. While this is not the official career page NAKILAT, we hope to quickly show you below the current live vacancies on the net.
NAKILAT
NAKILAT Jobs
... with specifications of Marine structural design technical practices design instructions welding types &amp ...
Qatar
... officers with Qatari officers.li liMaintain reports of the Marine Personnel ...
Qatar - Doha