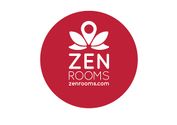 Launched in 2015 in Indonesia and now in 7 countries, ZEN Rooms is undoubtedly the largest and fastest growing budget hotel chain in Southeast Asia, with more than 5,000 rooms across 35+ locations.
ZEN Rooms has been a result of our founders' constant traveling around the world. Having worked as a night receptionist in an independent hotel in London, Nathan Boublil saw firsthand the inefficiencies and lack of expertise of small independent hotels and has made it his personal mission to address these. Kiren Tanna, on the other hand, has experienced waking up in a hotel in Jakarta with a giant cockroach skittering in his basin which led him to the realization that Southeast Asia may have been a budget traveler's paradise but vacationers are too often forced to settle for cheap rooms with dubious quality and safety standards.
There are always new vacancies coming up in Zen Rooms. While this is not the official career page Zen Rooms, we hope to quickly show you below the current live vacancies on the net.
Zen Rooms