Careers in Surgico Phils., INC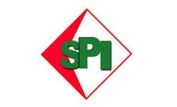 A professional company that focuses in Marketing and Distribution of disposable hospital devices, medical equipment and laboratory supplies. Our vision is to be the best in the industry of delivering and providing disposable healthcare products: we anchored ourselves entirely to succeed with our dependable solution to absolute quality. Responding to the target of the Philippine government for a healthy citizenry an life preservation programs are our mission for existence, through marketing quality healthcare products at lowest possible cost. Our leaning towards the quality of products is what we share, without reservation with every medical practitioner. Through our most important assets, our professional people, we dedicate to provide time definite, totally reliable and efficient delivery services based on the fact that in life saving matters, every second counts.
There are always new vacancies coming up in Surgico Phils., INC. While this is not the official career page Surgico Phils., INC, we hope to quickly show you below the current live vacancies on the net.
Surgico Phils., INC