Careers in MSS Cycle Trading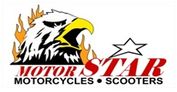 MOTORSTAR SOUTH Cycle Trading (MSS) is the exclusive dealer of quality MOTORSTAR brand motorcycle and scooters at Visayas and Mindanao area with its Head Office located at 1095-A TLA Bldg. Corregidor St., Manuguit Tondo, Manila.

MSS Cycle Trading was registered with the Department of Trade and Industry (DTI) on August as a retailer of Motorcycle Units. MSS started operation in March 2007 and presently MSS Branches has a total of Two hundred Thirty Nine (239) in different provinces in Visayas and Mindanao
There are always new vacancies coming up in MSS Cycle Trading. While this is not the official career page MSS Cycle Trading, we hope to quickly show you below the current live vacancies on the net.
MSS Cycle Trading
MSS Cycle Trading Jobs
... electrical and mechanical systems. Manage leasing of facility ... 5 years of finance and admin supervisory/managerial ...
Philippines - Manila
... field 5+ years' experience in information technology management Comprehensive understanding of network architecture ...
Philippines - Manila
... Writing Editing Communications Human Resources To develop and implement employee relations program to effectively ...
Philippines - Manila
... technician Quality Risk & Safety Responsible in conducting inspections ... deposited or repossessed, and for warranty of ...
Philippines - Manila
... Services Documentation Customer Services ... services of an organization, such as records and information management ...
Philippines - Manila
Transportation driver driving messenger Automotive Logistics & Supply ...
Philippines - Manila
Salary PHP 30,000 to 45,000 /month
... marketing or sales staff and oversee their daily activities. Use sales ...
Philippines - Manila
HR Human Resources Human Resources Recruiting Administration Human Resources Responsible for performing HR-related ...
Philippines - Manila
Procurement Purchasing Administration Logistics Supply Chain Purchasing & Procurement Perform buying duties when ...
Philippines - Manila