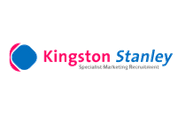 Kingston Stanley specialise is marketing, PR and Media recruitment in the UAE.
About 70% of their positions come from the Advertising, Branding, Creative, Digital and Public Relation agencies, with the remainder coming from client side roles.
Related searches
Recruitment
,
Human resources
,
Recruiter
,
HR
There are currently no jobs active on this Agency.