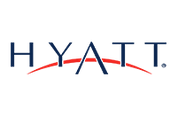 Hyatt manages, franchises, owns and develop Hyatt branded hotels, resorts and residential and vacation ownership properties around the world.Haytt Hotel Inc. is an American international company and was born upon purchase of the
They support their mission and goal by adhering to a set of core values that characterizes their culture.In addition to hotels, Hyatt also operates an upscale timeshare program through Hyatt Vacation Ownership, Inc.
There are always new vacancies coming up in Hyatt. While this is not the official career page Hyatt, we hope to quickly show you below the current live vacancies on the net.
Hyatt
Hyatt Jobs
... divpSALES &amp MARKETING COORDINATORpdivdivdivb Hyatt ... abdivdivbr divdivbi SALES &amp MARKETING COORDINATORibdivdivbr ...
Netherlands
... pb What Mama seeksbp pi &x2018How someone treats a waiter can ... treats MAMA MAKAN as their own home.pbr pp pb What Mama ...
Netherlands
... Team Leader Housekeepingpppbr p Who are YOUpulli A junior leader ... back from all housekeeping related administrative tasks ...
Netherlands
... looking for an Assistant Front Office Manager An exceptional ... front office team together with the Front Office Manager. ...
Netherlands
... FOR STUDENTS IN CULINARY (AUGUST 2019 START DATE) ... in Amsterdamlili An entry into the World of Hyatt where internships ...
Amsterdam
... FOR STUDENTS - EVENT ... events&x201Dbdivdivbr divdivb YES because you want&x2026bdivullito be the events sales ...
Amsterdam
... MANAGEMENT TRAINING FOR STUDENTS (FEBRUARY 2019 ...
Amsterdam
... any chef we are looking for a Bluespoon Commis Chef who ... experience working as a commis chef or kitchen assistantlili You ...
Amsterdam
... divpWAITERWAITRESS MAMA MAKAN (ON CALL)pdivdivdivb Hyatt Regency ... Mama seeksbdivdiv &x2018How someone treats a waiter ...
Netherlands
... Security Officer is responsible for the oversight of the safety and security ... follow safety and security standards and ...
Netherlands
... Search divpINTERNSHIP FOR STUDENTS - CLUSTER SALES (SEPTEMBER 2019)pdivdivdivb ... of Hyatt where internships may lead into ...
Netherlands