Job details
The Company Robert Half are working exclusively with a European listed multinational business with regional headquarters in Dubai. The business has managed well despite covid-19 disruptions and is in a stable position to continue their expansion in the region. The Role Primary Responsibilities Lead the GCC Finance team to help achieve the business objectives with focus on both business partnering and finance governance. Specific Responsibilities
As Finance Leader in Arabian Peninsula Leadership team setting business strategy:
Act as Finance Business Partner and assist the regional director in achieving the business and operations objectives by driving both long- and short-term initiatives
Develop Finance functional area of expertise strength within the region leadership capabilities
Lead Finance Transformation
Set key business KPI deliverables
As Finance Business Partner:

Challenge the function to drive sustainable value proactively through accurate and astute decision making
Provide continuous future focused business analytics tailored to the business needs
Be part of all commercial and investment decision making process and ensure ROI

As Manager of the Finance function:

Ensure agreement with Tax, Treasury and Audit requirements
Oversee the regions Forecasting, Planning, Analysis and Reporting
Ensure efficient, effective and precise Finance Operations
Support execution of Finance improvements in the region with the out lined strategies for the finance function
Support Internal Control in ensuring ICS Compliance
Ensure data reliability of financial reports (P&L, Balance Sheet) and KPIs.
The Candidate
University degree in Finance, Accounting or Economics
Extensive finance experience in a large international company, of which some must involve a regional or country leadership position
Trained within the Big Four would be a bonus
Excellent knowledge in the areas of controlling, accounting, tax, treasury and IT
Strong computer skills and good knowledge of planning and reporting systems (preferably Oracle Hyperion)
Fluent in English (Arabic language would also be a bonus).
information services
Apply safely
To stay safe in your job search, information on common scams and to get free expert advice, we recommend that you visit SAFERjobs, a non-profit, joint industry and law enforcement organization working to combat job scams.
Hiring company
Robert Half International UAE
Improve your chance to get this job.
Do an online course on Finance starting now.
Claim $10 promo towards online courses.
See all courses
Similiar Jobs that might interest you
... Financial Controller (contract ... controls and processes, the maintenance of fiscal records, the preparation of financial ...
UAE Yesterday

... to hire a financial controller. They are looking ... of financial related processes. Acting as a Financial controller, ...
UAE - Dubai Yesterday

... International Financial Reporting Standards, ... financial position and issues periodic reports on organization's financial ...
UAE - Dubai Yesterday

... is seeking to hire "Financial Sector Specialist- Financial Markets" Duties & Responsibilities:  Contribute ...
UAE - Abu Dhabi Yesterday

... the Financial Inclusion Task Force, as well as Financial ... financial sector with focus on Fintech and digital financial ...
UAE - Abu Dhabi Yesterday

... Modern Financial Technologies Working Group, the Financial Stability Working Group, and the Financial ...
UAE - Abu Dhabi Yesterday

... within the Financial Reporting, Accounting and Financial Controlling processes Define key Financial performance KPIs ...
UAE - Dubai Yesterday

... data from financial databases, financial statements and accounting ... expenses and ensure control verses agreed budgets ...
UAE - Dubai Yesterday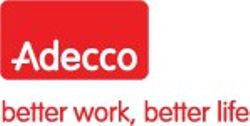 ... timely and accurate financial accounting, management ... contracts repository and related BG, performance bonds Control ...
UAE - Dubai Yesterday

... process / analysis and control Ensure that ... Financial tasks Strict adherence of corporate policies, which have financial ...
UAE - Dubai Yesterday

... inventory information systems, and control and reimbursement of ... management, and loss control. Preparation of purchase ...
UAE - Dubai Yesterday


... organization. Responsible for Implementation, Verification & Control of HACCP system. Monitor and ...
UAE - Dubai Yesterday


... .   The Role: Inspection and Quality Control during Fabrication of Pressure Vessels ...
UAE - Dubai Yesterday

... : Strategic Responsibilities ·        Ensure Costs are controlled and within approved budget ·        Ensure ...
UAE - Dubai Yesterday

... and complex project control problems.  Interfaces with clients ... informed. Customizes project control systems to meet ...
UAE - Sharjah Yesterday

... and any additional work required. Controlling the distribution of all sublet ...
UAE - Dubai Yesterday

... efficient and accurate Infra Data Control system Billing Application and any ...
UAE - Dubai Yesterday

... Position Title: Document Controller/ Indoor Project Coordinator Employment Type: ...
UAE - Dubai Yesterday