Job details
JOB PURPOSE:
Responsible for entire gamut of legal affairs and corporate legal matters of the company. Provide legal opinions, advises, interpretations, complex risk mitigations and due diligences on contracts, agreements, deeds, and other legal drafting's and documents from the projects, commercial, drilling, subsurface and other functions. Recommend settlement of claims in connection with complex major projects. Interface with external counsel in respect of litigation that the company is involved in, and advice on alternative dispute resolution.
KEY ACCOUNTABILITIES:
Job Specific Accountabilities
Plan, organize, coordinate and supervises the activities of Legal affairs of the company.
Defines and draws up as required major complex contract agreements between other parties and the Company. This involves analyzing the contract conditions and making recommendations as to legally acceptable courses of actions to be taken. Formulates principles to be followed in contracts policies, ensures that the agreements meet with the laws of U.A.E.
Provides preventive legal advice to Senior Management/Commercial Division and Project Function on all topics such as curative legal advice, to minimise disputes and litigation, which is costly to the Company.
Involved in the preparation, review and negotiation of company contractual transactions to limit potential risk exposure, providing legal representation for the company, ensuring that all matters of business comply with company policies and ethical standards.
Provision of comprehensive legal services to the contract and procurement function.
Risk transactions on international deals that require negotiation of issues that involve International Law.
Studies and scans contractor's claims likely to have an effect on the Company operations. This involves analyzing claims and making legal recommendations and ensuring all relevant points are brought to the attention of the Commercial Division.
Participates in negotiation of settlements of disputes arising out of claims or contracts as required, prepares submission in arbitration cases and co-ordinates with the Company advocate when representing the Company in court actions both locally and abroad.
Drafting and reviewing different contracts in the oil and gas, construction, Drilling sector.
Supervising and giving guidance and counselling to subordinate staff in the legal department.
Advising on how new regulatory initiatives impact the entire business of the Company.
Advising on corporate governance and giving recommendations on the adoption of corporate governance policies.
Advising management on legal and regulatory changes that impact the business of the company.
Generic Accountabilities
Supervision
Plan, supervise and coordinate all activities in the assigned area to meet functional objectives.
Train and develop the assigned staff on relevant skills to enable them to become proficient on the job and deliver the respective section objectives.
Budgets
Provide input for preparation of the Section / Department budgets and assist in the implementation of the approved Budget and work plans to deliver Section objectives.
Investigate and highlight any significant variances to support effective performance and cost control
Policies, Systems, Processes & Procedures
Implement approved Section / Department policies, processes, systems, standards and procedures in order to support execution of the Section's / Department work programs in line with Company and International standards.
Performance Management
Contribute to the achievement of the approved Performance Objectives for the Section / Department in line with the Company Performance framework.
Innovation and Continuous Improvement
Design and implement new tools and techniques to improve the quality and efficiency of operational processes.
Identify improvements in internal processes against best practices in pursuit of greater efficiency in line with ISO standards in order to define intelligent solutions for issues confronting the function.
Health, Safety, Environment (HSE) and Sustainability
Comply with relevant HSE policies, procedures & controls and applicable legislation and sustainability guidelines in line with international standards, best practices and ADNOC Code of Practices.
Reports
Provide inputs to prepare Section MIS and progress reports for Company Management.
COMMUNICATIONS & WORKING RELATIONSHIPS:
Internal
Reports to VP Corporate Support
Frequent contacts with Management Team to coordinate and agree on delivery support of performance objectives.
External
Regular contacts with other "International and Local" Oil & Gas communities within ADNOC Group and external entities, regarding Legal Department enhancement and issues.
QUALIFICATIONS, EXPERIENCE, KNOWLEDGE & SKILLS:
Minimum Qualification
Bachelor Degree in Law from a recognised university
Minimum Experience & Knowledge & Skills
Minimum of 10 to 12 years experience of which 5 years must be in an Oil & Gas organisation Minimum of 5 years in a supervisory role
Professional Certifications
TECHNICAL COMPETENCIES:
Fully qualified legal professional authorised to practise law in recognized jurisdiction
PC literate with Word, Excel, PowerPoint and Access.
Fluent in English (spoken & written). & Arabic is an advantage
Behavioural Competencies:
Interpersonal, leadership and communication skills.
Analytical skills and Good communication skills
Leadership skills, strategic planning skills, advanced level of interpersonal skills
Apply safely
To stay safe in your job search, information on common scams and to get free expert advice, we recommend that you visit SAFERjobs, a non-profit, joint industry and law enforcement organization working to combat job scams.
Hiring company
International Development Company Manpower Supply
Improve your chance to get this job.
Do an online course on Law & Legal starting now.
Claim $10 promo towards online courses.
See all courses
Similiar Jobs that might interest you
... departments on legal concerns. - Coordinating with various legal firms regarding all legal cases. - Drafting ...
UAE - Dubai 30 days ago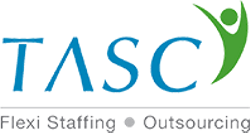 ... follow up, conducting legal research, drafting and ... related to the Legal department matters. KEY ACCOUNTABILITIES: ...
UAE - Dubai 30 days ago

Legal translator certified by ministry of justice UAE
UAE - Dubai 30 days ago

... laws and regulations by providing legal services, advice and assistance ... to assist and provide legal advice to the HR ...
UAE - Dubai 30 days ago

... Briefing and Drafting, Legal Operations, Corporate Matters, Documentation Liaison / Coordination, Client Relationship ...
UAE - Dubai 30 days ago

... and meditation. Legal and ... legal matters, including arbitration files, settlement of claims, litigation to defend legal ...
UAE - Dubai 30 days ago


Lawyer
Cognizant – Middle East
... closely with Cognizant's legal, business and other teams ... will be responsible for the legal review and negotiation of ...
UAE - Dubai 30 days ago

... departments in areas relating to legal, HR, procurement and data privacy ...
UAE - Dubai 30 days ago

... The Legal Dept is expanding and looking ... , dispute resolution and in house legal handling directly of complaints, cases ...
UAE - Dubai 30 days ago

... and associated questionnaires.  Consolidate, coordinate and source all ... to date  Work with Legal Counsel to ensure ...
UAE - Dubai 30 days ago

Al Khinji Recruitment is assisting a client to recruit a Claims & Contracts Manager in UAE
UAE 30 days ago

... programs on benefit programs. Ensures legal compliance by monitoring and implementing ...
UAE - Dubai 30 days ago


... the client's operations, attend legal proceedings, engage in judicial management ...
UAE - Dubai 30 days ago

... the human resources strategy and overseeing & coordinating Buna's human resources activities, such ...
UAE - Abu Dhabi 30 days ago

POSITION: Sales and Leasing Manager SALARY: up to 10,000 AED fixed salary depending on qualifications and experience ...
UAE - Dubai 30 days ago


We are looking for a qualified Real Estate Broker who will be responsible for buying and selling property for our real ...
UAE - Dubai 30 days ago

... disciplines employees. Initiates, coordinates, and enforces systems, ... Completes projects by coordinating resources and ...
UAE - Abu Dhabi 30 days ago


JOB SUMMARY Senior Marketing Supervisor is responsible for the day-to-day operation of the telemarketing team, ...
UAE - Dubai 30 days ago