Business Development Manager
Full time
at
National Debt Advisors
in
Cape Town, South Africa
Business Development Manager

Full time at National Debt Advisors in Cape Town, South Africa
Job highlights
Posted on
May 15, 2019
Experience in

Professional background in

Job level

Managerial

Languages

Fluent English is a Must

Job details
National Debt Advisors is seeking a Digital Business Development Manager. If you consider yourself a guru in digital advertising, lead generation and lead sourcing space then this is the ideal role for you. The successful incumbent will be responsible for sourcing and converting current and new business leads and generally working with our Business Intelligence and Digital teams. You would be responsible for developing, maintaining and evolving our unique proposition in the market. You will be required to source data leads for National Debt Advisors whilst managing the performance of such leads through our various digital channels.

Duties and Responsibilities:
Deliver new digital sales revenues from current and prospective clients
Cold calling will form an essential part of the daily functions
Be well versed in all available digital advertising platforms
Identifying and qualifying new business opportunities in the market
Strategic planning and budget setting to hit new business development targets
Creating a detailed approach that is updated regularly and shared with senior management
Managing the entire digital sales lifecycle from identifying our target sectors and clients
Working closely with internal teams to ensure smooth integration of campaigns
Identify and upsell existing business offerings through available digital advertising platforms
Client cross sales - Identifying opportunities from existing clients
Building the prospect database and delivering sales campaigns to these prospects
Responsible for building lead source relationships and account management function
Successfully converting leads from data sources, increasing lead conversions per data source, managing lead source performance in relation to cost and efficiencies, closely reporting on ROI weekly and monthly
Utilise engagement and retention metrics
Develop warm and cold leads and build a robust new business pipeline
Contribute to the overall development of the business in terms of positioning in the market
Making a significant contribution to the business bottom line (increase in profit)
Achieving set revenue targets and activity levels required for effective business development
Assisting with establishing effective Sales processes and records to enable better conversion rates
Staying up to date with current Digital trends and industry advancements
Requirements:
A qualification in Sales, Marketing or Finance
3 to 5 years of relevant experience in digital media, social media and/or e-commerce
A passion for and thorough understanding of the digital media marketplace, specifically in the areas of PPC and affiliate marketing
Excellent negotiation skills and experience of working with complex financial, legal and marketing contracts
Knowledge of digital analytics (Google AdWords certified preferred), online media trends and updates
Ability to conduct competition analyses and build ROI
Excellent organisational, project management and problem solving skills
Excellent interpersonal and client relationship management skills
Ability to build and maintain strong working relationships internally and externally
Experience formulating and presenting sales proposals to key senior stakeholders is also a necessity
Track record of success in business development and sales in a digital marketing department
A history in successfully identifying new business prospects and converting those into sales is essential
A keen interest in digital media with a passion to follow digital and advertising trends
Highly motivated, organised self-starter with the ability to multi-task under pressure
What we offer:
A competitive market related package
Pension fund
A competitive commission structure
Learning and development opportunities
Required qualifications
Diploma / Bachelors / N6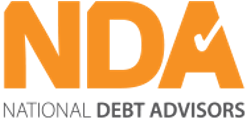 Hiring company
National Debt Advisors
Debt Counselling services offered by National Debt Advisors. We don't only offer debt counselling, we offer a comprehensive debt solution for people from all walks of life.
- Hide
Apply safely
To stay safe in your job search, information on common scams and to get free expert advice, we recommend that you visit SAFERjobs, a non-profit, joint industry and law enforcement organization working to combat job scams.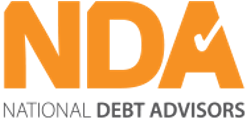 Hiring company
National Debt Advisors
Debt Counselling services offered by National Debt Advisors. We don't only offer debt counselling, we offer a comprehensive debt solution for people from all walks of life.
- Hide
Similiar jobs that might interest you
Improve your chance to get this job.
Do an online course on Sales and Negotiation starting now.
Claim $10 promo towards online courses.
See all courses
Similiar jobs that might interest you