Security Guard Instructor
Full time
through
Excelsior
in
Doha, Qatar
Security Guard Instructor

Full time through Excelsior in Doha, Qatar
Job highlights
Posted on
June 19, 2019
Experience in

Professional background in

Job level

Experienced

Pays salary of

QAR 4,000 - QAR 6,000 /month
(Fixed Salary)

Languages

Fluent English is a Must


Other requirements

Male candidates only
Job details
We are looking for an experienced Security guard trainer / Instructor for a leading security services provider in Qatar. This role will be providing training to the company's Security officers.
The Instructor is responsible for implementing standardized training programs that security guards must undertake. Security training officer may play a role in establishing policies and training materials. The Security training instructor will help ensure that security guards are ready to assume their duties effectively & efficiently.
The Role:
Identifying and assessing future and current training needs
Drawing security guards training and development plan
Deploying a wide variety of training methods
Conducts periodic training and development needs assessment.
Proposes training and development programs and objectives.
Obtains and /or develops effective training materials utilizing a variety of media.
Trains and coaches managers, supervisors and others involved in employee development efforts.
Plans organize, facilitates and orders supplies for employee development and training events.
Conducts follow-up studies of all completed training to evaluate and measure results.
Modifies programs as needed.
Works effectively as a team member with other members of management and the HR staff.
Identify and assess future and current training needs through job analysis, career paths, annual performance appraisals and consultation with line managers.
Deploy a wide variety of training methods
Conduct effective induction and orientation sessions
Provide opportunities for ongoing development
Resolve any specific problems and tailor programs as necessary
Maintain a keen understanding of training trends, developments and best practices
Competencies
Certified instructor
interpersonal skills that enable him to work with people at all levels, motivate others and change people's attitudes when necessary
written and spoken communication skills that allow him to inform and advise others clearly
problem-solving and negotiation skills
initiative and the ability to offer new ideas
good time-keeping skills to enable him to effectively manage training schedules
Personal commitment to improving own knowledge and skills.
Ability to train the trainer.
Security guard training; associate's degree
Job Skills Supervisory skills not less than five years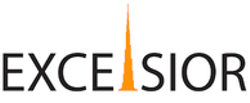 About this agency
Excelsior
Excelsior is a Boutique recruitment company offering a high level service to clients and matching great candidates with the right employer
- Hide
Apply safely
To stay safe in your job search, information on common scams and to get free expert advice, we recommend that you visit SAFERjobs, a non-profit, joint industry and law enforcement organization working to combat job scams.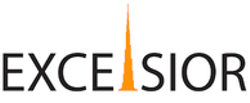 About this agency
Excelsior
Excelsior is a Boutique recruitment company offering a high level service to clients and matching great candidates with the right employer
- Hide
Similiar jobs that might interest you
Similiar jobs that might interest you