JAVA Developer
at
CICO IT
in
UAE - Sharjah
JAVA Developer

at CICO IT in UAE - Sharjah
Job highlights
Posted on
November 3, 2017
Experience in

Professional background in

Job level

Experienced

Pays salary of

AED 5,000 - AED 6,000 /month
(Fixed Salary)

Languages

Fluent English is a Must

Job details
Job and description:

To design and program systems to ISA's standard and quality efficiently and in time to meet clients' requirement.

Main Knowledge and Skills:

• should have specialization in Global Distribution System (GDS), interline and codeshare integration (Airline Reservation System) experience.

Other Knowledge and Skills

• Knowledge of programming languages such as JAVA and other open source technologies.

• Team skills and be able to handle more than one project at a time.

• Excellent English communication skills.

• UAE candidates preferable

Duties and Responsibilities:

• Designs, develops, codes and maintains complex airline application software following ISA standards using advanced technology.

• Develops, codes, tests and debugs new complex software solutions or enhancements to existing software in a maintenance capacity, under general direction.

• Works with technical staff in different locations to understand problems with software and resolve them.

• Resolves customer complaints with software and responds to suggestions for improvements and enhancements.

• May assist in the development of software technical documentation.

• Participates with the development team to demonstrate software to stakeholders.

• Write software targeted for a high performance server application.

• Performs technical impact analysis, coding and unit testing.

• Coordinates with team lead on workload and assignments.

• Researches and resolves production issues according to team SOP and guidelines

• Provides regular status of each assigned issues and escalate as necessary

• Provides assistance to other team members in area(s) of technical and functional expertise

• Learns and be acquainted to the latest technologies in the market that serves ISA's development purposes on continuous bases.

Dimension:

Programming and designing system has overall impact on company operation. Incumbent performance can affect the company efficiency at large scale.

Qualification & Experience:

Bachelor degree in Computer Science specialized in programming with 6 years experience as programmer using latest technologies.

Project Type: Long term contract (3 months probation period), Immediate joining & salary range will be 5000 to 6000 AED based on the experience.

If interested, please send us the below requested details at your earliest.

• Recent Resume (MS word format):

• Current Salary package:

• Expected Salary package in AED:

• Required Joining time frame (notice required):

• Passport copy :

• Visa copy and Visa Status:

• Contact Number & Alternate contact number:

• Skype ID:

• Passport Size photograph :

• Visa copy and Status

• Current Location:

• Nationality:

• Reason for job change: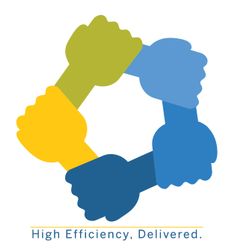 Hiring company
CICO IT
CICO IT SOLUTION provides unified, apt software services for manufacturers, distributors, retailers, government, semi-government and services industry providers located around the world. We providing our clients with new opportunities to improve their business by taking advantage of the ongoing innovations by upgrading to new versions of services and solutions
- Hide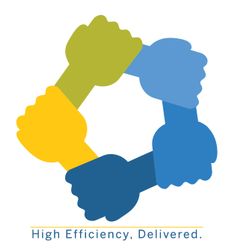 Hiring company
CICO IT
CICO IT SOLUTION provides unified, apt software services for manufacturers, distributors, retailers, government, semi-government and services industry providers located around the world. We providing our clients with new opportunities to improve their business by taking advantage of the ongoing innovations by upgrading to new versions of services and solutions
- Hide
Similiar jobs that might interest you
Similiar jobs that might interest you