Spanish Bilingual Customer Support
through
J-K Network Services
in
Philippines - Makati City
Spanish Bilingual Customer Support

at J-K Network Services in Philippines - Makati City
Job highlights
Posted on
February 2, 2017
Experience in

Professional background in

Job level

Junior/Entry Level

Pays salary of

PHP 40,000 - PHP 50,000 /month
(Fixed Salary)

Languages

Fluent English is a Must

Job details
Position: Spanish Bilingual Customer Support

Salary: P50,000

Location: Makati City

Industry: BPO

Schedule: Shifting

Requirements:

• Open to Filipinos who can speak Spanish

• Fluent in both Spanish and English

• Graduate of any 4-year course

• FRESH GRADS ARE ENCOURAGED TO APPLY!

• Willing to work on shifting schedule

• Can start ASAP

Responsibilities:

• Respond to calls of patients regarding outstanding balances

• Assist patients with payment plan arrangement

• Monitor patient information and ensure its timeliness and accuracy

• Assess eligibility of patients on insurances website

• Escalate unresolved issues as necessary

Not interested? Refer a friend and earn a referral bonus! We have other positions available for JAPANESE, KOREAN, MANDARIN, GERMAN, and OTHER EUROPEAN AND ASIAN LANGUAGES.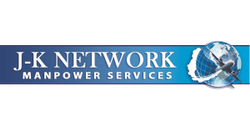 About this agency
J-K Network Services
J-K Network Services is the leading multilingual provider in the Philippines; we have been awarded as the top vendor for multilingual to work in the Philippines. We have been in the industry for 5 years already. We are currently partnering with 250 International and Global companies and due to the increasing demands of needs, we are now hiring 10 more Recruitment specialists and we have open positions for the following:

• Human Resource Recruitment Specialist

• Marketing Staff

• Office Staff

• Office Staff Messenger

• IT Staff

• HR Staff

• IT Recruitment Specialist

- Hide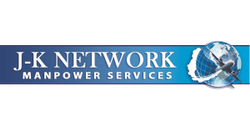 About this agency
J-K Network Services
J-K Network Services is the leading multilingual provider in the Philippines; we have been awarded as the top vendor for multilingual to work in the Philippines. We have been in the industry for 5 years already. We are currently partnering with 250 International and Global companies and due to the increasing demands of needs, we are now hiring 10 more Recruitment specialists and we have open positions for the following:

• Human Resource Recruitment Specialist

• Marketing Staff

• Office Staff

• Office Staff Messenger

• IT Staff

• HR Staff

• IT Recruitment Specialist

- Hide
Similiar jobs that might interest you
Similiar jobs that might interest you