Specialiste En Pneumologie, Bruxelles
Full time
through
PhD-Jobs.NET
in
Lisboa, Portugal
Specialiste En Pneumologie, Bruxelles

Full time through PhD-Jobs.NET in Lisboa, Portugal
Job highlights
Posted on
November 16, 2017
Experience in

Professional background in

Job level

Experienced

Pays salary of

EUR 6,000 - EUR 8,000 /month
(Fixed Salary)

Languages

Fluent English is a Must

Job details
Statut: Salarié du secteur privé
Employeur: Centre Hospitalier
Pays et région: Belgique, Bruxelles
Spécialité: Pneumologie
Responsabilités
Médecin pneumologue
Rémunération et avantages sociaux
Nous consulter
Exigences & attentes
Être une personne ressortissante de l'Union Européenne (ou ressortissante d'un pays avec lequel la Belgique a passé une convention d'échange de travailleurs)
Posséder un diplôme de Docteur en médecine et de spécialité acquis dans une université de l'Union Européenne (hélas nous ne pouvons prendre en compte les candidatures des internes en médecine)
Parler français à un niveau permettant au minimum une bonne communication avec les patients
Aucun diplôme de langue ne sera demandé mais un entretien obligatoire aura lieu avec un représentant officiel du Conseil de l'Ordre des Médecins qui jugera le niveau du candidat. Si le niveau de langue n'est pas jugé suffisant par ce dernier pour le poste en question, alors le candidat devra revenir ultérieurement après avoir acquis le niveau nécessaire en langue française. Sans niveau satisfaisant de français, aucune inscription au tableau de l'Ordre des Médecins ne peut avoir lieu et le candidat ne peut par conséquent pas exercer en Belgique en tant que médecin
Ne pas avoir fait l'objet de sanctions pénales ou professionnelles graves
Être motivé(e) afin de venir s'installer durablement en Belgique et d'y exercer sa profession avec conscience professionnelle, tout en respectant le Code de Déontologie de l'Ordre des Médecins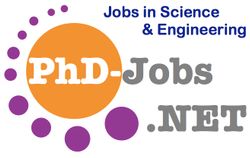 About this agency
PhD-Jobs.NET
We are specialized in HR consulting, sourcing MD, PhD, MSc & MEng professionals on permanent and contract level positions across the globe
- Hide
Apply safely
To stay safe in your job search, information on common scams and to get free expert advice, we recommend that you visit SAFERjobs, a non-profit, joint industry and law enforcement organization working to combat job scams.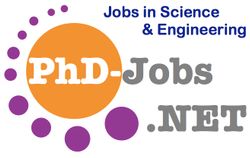 About this agency
PhD-Jobs.NET
We are specialized in HR consulting, sourcing MD, PhD, MSc & MEng professionals on permanent and contract level positions across the globe
- Hide
Similiar jobs that might interest you
Improve your chance to get this job.
Do an online course on Healthcare and Medical starting now.
Claim $10 promo towards online courses.
See all courses
Similiar jobs that might interest you