WORKSHOP SUPERINTENDENT
through
JAL INTERNATIONAL
in
Saudi Arabia - Khobar
WORKSHOP SUPERINTENDENT

at JAL INTERNATIONAL in Saudi Arabia - Khobar
Job highlights
Posted on January 3, 2017
Experience in

Professional background in

Job level

Experienced

Languages

Fluent English is a Must


Other requirements

Male candidates only
Job details
One of the Client of JAL International requires
" Work Shop Superintendent " with the following Job Description.
Technical or Job Related Requirement :
• Single point of accountability for the execution of the rebuild of all repairable equipment for warehouse inventory and process area repair and return for the entire Refinery.

• Sing point of accountability for the execution of all breakdown maintenance across the entire refinery 24hrs a day.

• Develop solution to resourcing schedule problems where conflicting requirements and production impact are significant and the use of ingenuity, excellent communication skills.

• Direction provided in terms of objectives. Development or modification of procedures may be required. Performance measured against objectives.

• Authorize changes to procedures in sphere of control.

General Requirement:
Education Qualification Degree in Engineering or Equivalent Qualification

Years of Experience 8-10 years of work experience in refinery or in heavy industry, Alumina Refinery Preferable.

English Level Fully Spoken Fluency

Technical Qualification Experience in the management of workshop facilities

Others: Strong communication & leadership skills and team work skills

Previous Experience:
Relevant Previous Positions Section Head, Superintendent

Relevant Previous Industries Refinery, Petrochemical Industries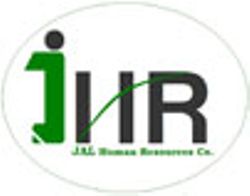 About this agency
JAL INTERNATIONAL
JHR understand that Recruitment of right manpower is critical to individual and company's business. To have an effective recruitment services JHR and our client shall sit together and discuss in details about the manpower category requirement, Geographical area and industry from where we needs to recruit, advertisement strategy, Interview campaign plan etc in detail. Special attention will be given to short listing of right candidates, organizing the interview, Selection of right candidate and other on time documentation process. We will special attention to align the beliefs and culture system matches with that of the
organization. It is therefore extremely vital to bring like-minded people for the organization
- Hide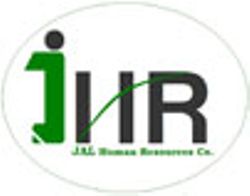 About this agency
JAL INTERNATIONAL
JHR understand that Recruitment of right manpower is critical to individual and company's business. To have an effective recruitment services JHR and our client shall sit together and discuss in details about the manpower category requirement, Geographical area and industry from where we needs to recruit, advertisement strategy, Interview campaign plan etc in detail. Special attention will be given to short listing of right candidates, organizing the interview, Selection of right candidate and other on time documentation process. We will special attention to align the beliefs and culture system matches with that of the
organization. It is therefore extremely vital to bring like-minded people for the organization
- Hide
Similiar jobs that might interest you
Similiar jobs that might interest you