Lady Driver
through
Westhill Travel and Human Resource Recruitment FZE
in
UAE - Dubai
Lady Driver

at Westhill Travel and Human Resource Recruitment FZE in UAE - Dubai
Job highlights
Posted on January 29, 2017
Experience in

Professional background in

Job level

Experienced

Pays salary of

AED 2,000 - AED 3,000 /month
(Fixed Salary)

Languages

Fluent English is a Must


Other requirements

Female candidates only
Job details
FOR POOLING

Position: Lady Driver

Qualifications:

Must have UAE Driving License

Starting Salary is AED depending on the years of day and other benefits you can discuss with the employer upon interview.

This is a stay-in job, free food,toiletries, wifi (during break or after work), accommodation in separate room.

If you are interested, please send the following to

1. Resume/CV

2. Passport Size Picture

3. Whole Body Picture (Formal or Smart Casual Attire)

You can also drop by at our office located at Al Baraha, Deira (near Hues Boutique Hotel) from 10am to 4pm every saturday-thursday. Call us at for more details

We are accepting applicants from philippines and other countries.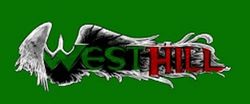 About this agency
Westhill Travel and Human Resource Recruitment FZE
Travel and Human Resources Consultancy
Free-zone Establishment
WEST HILL TRAVEL AND HR CONSULTANCY

Al Baraha , Dubai United Arab Emirates

Office No.: / Fax No.:]

Line of Business : Travel and Tour Needs and Human Resources Recruitment FZE

For more information, please visit us at http://westhilltourism.com/ or http://www.westhillrecruitment.com/
- Hide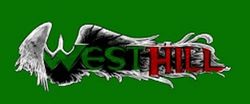 About this agency
Westhill Travel and Human Resource Recruitment FZE
Travel and Human Resources Consultancy
Free-zone Establishment
WEST HILL TRAVEL AND HR CONSULTANCY

Al Baraha , Dubai United Arab Emirates

Office No.: / Fax No.:]

Line of Business : Travel and Tour Needs and Human Resources Recruitment FZE

For more information, please visit us at http://westhilltourism.com/ or http://www.westhillrecruitment.com/
- Hide
Similiar jobs that might interest you
Similiar jobs that might interest you