HR Specialist (Selection & Organisation Development)
through
JAL INTERNATIONAL
in
Saudi Arabia - Riyadh
HR Specialist (Selection & Organisation Development)

at JAL INTERNATIONAL in Saudi Arabia - Riyadh
Job highlights
Posted on
January 2, 2017
Experience in

Professional background in

Job level

Experienced

Languages

Fluent English is a Must


Other requirements

Male candidates only
Job details

One of the Client of JAL International requires " HR Specialist (Selection & Organisation Development)"
1. Basic Function :

Plans carries out general employee, management and executive development activities, including selection and training needs assessment work-based on manpower objectives and operational requirements. Concentrates on the Company's Saudization Plan and ensuring continuous supply of qualified and skilled manpower needed to achieve operational objectives.
The incumbent will, in addition to these primary duties, assist in recruitment of both national and international staff as required and perform general HR duties as required.

2. Work Performed :

a. Defines organizational needs and identifies candidates to fill operational requirements in accordance with approved manpower plans utilizing appropriate skills assessment tools.

b. Reviews personnel requisitions to determine compliance with established manpower budget and reviews National employees with the objective of identifying suitable candidates for the positions and then, designing appropriate training programs to ensure that the skill levels required for the position are attained.

c. Assists where necessary in the preliminary selection and interviewing of employment candidates.

d. Supervises processing of new recruits for placement on the payroll; ensures that recruits are given proper general orientation on such as the Company's history and culture, methods of operation, relevant policies and procedures, employee rights and obligations, etc. and introduction to the line department to start work.

e. Administers salary administration procedures covering payment of salaries, allowances, benefits, etc. and checks personnel action proposals to ensure compliance with policy provisions. Refers to supervisor out of policy matters for further advice and action.

f. Reviews requests from line departments for merit, adjustment or promotion increases. Includes checking performance appraisal reports, determining amount of salary increase permitted under the policy and merit budget and submitting to higher management for approval with comments and recommendations as appropriate.

g. Coordinates manpower planning activities for the Company. Includes discussing with line management changes required in manpower, consolidating figures and submitting to supervisor for higher level review and approval. Prepares periodic reports for management information showing actual numbers versus progress towards objectives of Saudization.

h. Monitors the application of policy relating to payment of overtime and payroll deductions.

i. Maintains files of compensation of executives. Processes compensation related actions and benefits, related payment to and prepares reports for management review and approval.

j. Reviews and updates Company Internal rules and policies and procedures.

k. Supervises the Company's job evaluation system. Includes reviewing requests for job evaluation, coordinating job analysis, job description preparation, evaluating the job and submitting recommendation to higher management for approval.

l. Participates in conducting surveys of salaries, allowances and benefits to ensure that the Company maintains its competitive employment position in the market.

m. Performs similar or other related duties such as reviewing the design and content of forms, coordinating the preparation of organization charts, participating in the preparation of departmental budgets, liaising with training, proposing amendments to policies and procedures, etc.

4. Work Contacts:

Frequent contacts at own and higher levels within the Company to provide advice and solve problems related to compensation and benefits. Appropriate contact with the Recruiting Agents in Kingdom and abroad regarding recruitment activities by email, fax, and telephone. Occasional contacts with other companies and service providers to exchange information. Frequent contacts with Executives regarding salary administration, compensation & benefits, introduction and implementation of new benefit programs. Frequent contacts outside the Company with recruitment candidates, recruiting agents and occasional contacts with training institutes and providers within and outside the Kingdom to facilitate the function and stay abreast of developments. Occasional contacts with Governmental organizations like Ministry of Labour, Ministry of Foreign Affairs and Embassies.

5. Independence of Operation:

Works according to general instructions and established procedures. Determines own work method in accordance with established policies and professional standards. Completed work assignments are subject to subsequent review.

6. Supervisory Responsibility:

Nil

7. Physical Effort:

Routine

8. Work Environment:

Normally air-conditioned office environment.

9. Minimum Requirements:

a. in Business Administration, Industrial Relation, Personnel Management or equivalent.

b. 10 years' experience in Recruitment of employees, local and international. 5 years' experience in human resources with specialized experience in total employee compensation and benefits.

c. Fluency in English and Arabic.

d. Computer literate/PC application.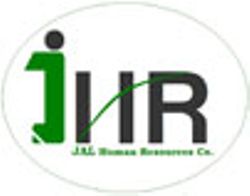 About this agency
JAL INTERNATIONAL
JHR understand that Recruitment of right manpower is critical to individual and company's business. To have an effective recruitment services JHR and our client shall sit together and discuss in details about the manpower category requirement, Geographical area and industry from where we needs to recruit, advertisement strategy, Interview campaign plan etc in detail. Special attention will be given to short listing of right candidates, organizing the interview, Selection of right candidate and other on time documentation process. We will special attention to align the beliefs and culture system matches with that of the
organization. It is therefore extremely vital to bring like-minded people for the organization
- Hide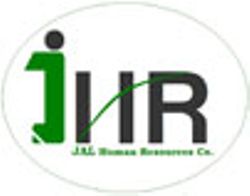 About this agency
JAL INTERNATIONAL
JHR understand that Recruitment of right manpower is critical to individual and company's business. To have an effective recruitment services JHR and our client shall sit together and discuss in details about the manpower category requirement, Geographical area and industry from where we needs to recruit, advertisement strategy, Interview campaign plan etc in detail. Special attention will be given to short listing of right candidates, organizing the interview, Selection of right candidate and other on time documentation process. We will special attention to align the beliefs and culture system matches with that of the
organization. It is therefore extremely vital to bring like-minded people for the organization
- Hide
Similiar jobs that might interest you
Similiar jobs that might interest you