Multilingual Sr. Accounting Support Analyst
at
Deltek
in
Philippines - Makati City
Multilingual Sr. Accounting Support Analyst

at Deltek in Philippines - Makati City
Job highlights
Posted on
December 21, 2016
Experience in

Professional background in

Job level

Experienced

Languages

Fluent English is a Must
Conversational Danish, Swedish and Norwegian is a Must
Job details
Multilingual Sr. Accounting Support Analyst (Danish, Norwegian or Swedish)
As a Support Analyst:

1. You will be responsible for providing quality accounting support to clients using Deltek products.

2. Support Analysts work in a team environment and provide support to customers via telephone, e-mail, chat, and the Internet.

 Resolves highly complex cases

 Records detailed notes

 Serves as primary Customer Care liaison between organization and customer

 Keeps customer informed of how and when problems are resolved

 Actively contributes to the Knowledge Base and reviews knowledge articles for publication

3. Work activity involves assessing the nature of customer problems and resolving most support issues. For the most complex issues, the customer is escalated to an appropriate Support Analyst.

4. Promotes and maintains a high quality, professional, service-oriented company image among users

Job Qualifications:

 Strong oral and written communication

 Superb customer service skills

 Must have strong analytical and problem-solving skills and able to multitask in a fast-paced environment

 Applicants must be proficient in MS Office applications

 Candidate must possess at least a Bachelor's/College Degree in Finance/Accountancy/Banking, Business Studies/Administration/Management or equivalent.

 At least 3 year(s) of working experience in the related field is required for this position.

 Successful history working in a team environment

 Refined problem solving skills

 Able to multi-task in a fast-paced environment

 Must have the ability to work independently and be self-motivated

 Fluency in English AND any of the following languages: Swedish, Danish, or Norwegian

 Candidate must be willing to work on EMEA hours (typically 4 pm - 1 am Manila shift)

 Candidate must be willing to work in Makati City.

What's in it for you?

Be part of a continuously growing team, one that offers support in a fast paced, dynamic environment. You will be working with others who are ethical, reliable, hardworking and motivated. Deltek is an organisation that pushes you to drive forward in your own career progression and wants you to succeed and grow.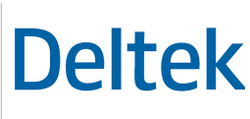 Hiring company
Deltek
Deltek is a unique provider of enterprise software and information solutions. We are an innovative, fast-growing market leader that offers massive brand name recognition, 20,000 global customers, hundreds of millions in annual revenue, over 2,000 employees - and all with the nimble, entrepreneurial and enthusiastic culture of a start-up that gives you the freedom to blaze your own trail. No one else in our industry has the focus or footprint that we do in our core markets. Founded in 1983, we have grown to become the leading global provider of enterprise software and information solutions for government contractors and professional services firms. For decades, we have delivered actionable insight that empowers our customers to unlock their business potential. Millions of users in over 80 countries around the world rely on Deltek to research and identify opportunities, win new business, recruit and develop top talent, optimize resources, streamline operations and deliver more profitable projects. Join our growing team, and embark on a great career today. Deltek - Know more. Do more.™ www.deltek.com
- Hide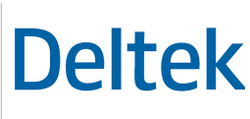 Hiring company
Deltek
Deltek is a unique provider of enterprise software and information solutions. We are an innovative, fast-growing market leader that offers massive brand name recognition, 20,000 global customers, hundreds of millions in annual revenue, over 2,000 employees - and all with the nimble, entrepreneurial and enthusiastic culture of a start-up that gives you the freedom to blaze your own trail. No one else in our industry has the focus or footprint that we do in our core markets. Founded in 1983, we have grown to become the leading global provider of enterprise software and information solutions for government contractors and professional services firms. For decades, we have delivered actionable insight that empowers our customers to unlock their business potential. Millions of users in over 80 countries around the world rely on Deltek to research and identify opportunities, win new business, recruit and develop top talent, optimize resources, streamline operations and deliver more profitable projects. Join our growing team, and embark on a great career today. Deltek - Know more. Do more.™ www.deltek.com
- Hide
Similiar jobs that might interest you
Similiar jobs that might interest you