Procurement Officer
through
Butlers Dry Cleaning & Laundry Services LLC
in
UAE - Dubai
Procurement Officer

at Butlers Dry Cleaning & Laundry Services LLC in UAE - Dubai
Job highlights
Posted on
November 26, 2016
Experience in

Professional background in

Job level

Experienced

Pays salary of

AED 3,000 - AED 5,000 /month
(Fixed Salary)

Languages

Fluent English is a Must


Other requirements

Male candidates only
Job details
Procurement Executive / Store Keeper [Male] with laundry experience urgently required for a leading 7 Star Laundry in Dubai.

Responsibilities:

Responsible for executing, completing and ordering all daily allocated and authorized purchase requests and orders concerning operation's needs.

• Responsible for completing all administrative procedures concerning allocated requests and orders, upon receiving through the system till item/service physically delivered or rendered to Advance Laundry.

• Verifies nomenclature and specifications of purchase request.

• Responsible for selecting best price quotations, ensuring best quality for all received orders, upon order allocation confirmation. While ensuring the best delivery schedule based on understanding need and vendors stated period.

• Queries and clarifies any concerns regarding received purchase requests data, concerning description, units, quantities and specifications, directly with the initiating department personnel.

• Compiles records of items purchased or transferred between departments, prices, deliveries and inventories.

• Responsible for coordinating with buyers on all matters concerning allocated requests, best practices to process (quotes) and complete (delivery) within logical time period.

• Responsible for verifying and follow up on all pending orders (approved & under approval) through system reports or by reporting any concerns.

• Checks and ensures that all approved & authorized purchase orders are timely forwarded (faxed or delivered) to the concerned vendors.

• Follow up on daily market list deliveries and reports any discrepancies.

• Searches inventory records or warehouse to determine if material on hand is in sufficient quantity.

• Consults catalogs and interviews suppliers to obtain prices and specifications.

• Responsible for reviewing and updating all personally entered (locked) price quotations, supplier's data, and date validity.

• Interacts with vendors for new products available in the market to serve as possible alternatives for used products, informs concerned and request samples for onward testing purposes, providing that product is of same quality & better price.

• Advises through market knowledge, special offers, discounted products, cost saving substitutes and possible brand shortages, serving the benefit of BBIH property.

• Monitors vendors reliability and services, establishes new contacts with prospective vendors.

• Classifies priority regulations and performs related duties and any assigned special projects as and when requested.

Qualification:

1. Candidates must have procurement & store experience , Laundry experience is given more preference
.
2. Must know the UAE Market .
3. Bilingual (English , Arabic will be an added advantage)

4. Excellent communication and presentation skills

5. Computer Skills: MS Office, (Word, MS Outlook).

.

Note : Attractive salary package with added benefits [Air ticket + Medical Insurance] further details will be discussed at the time of ;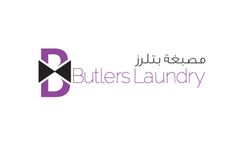 About this agency
Butlers Dry Cleaning & Laundry Services LLC
Butlers Laundry is the finest commercial laundry in the region explored on 1997.
https://www.butlerslaundry.com/
- Hide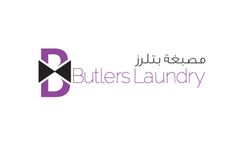 About this agency
Butlers Dry Cleaning & Laundry Services LLC
Butlers Laundry is the finest commercial laundry in the region explored on 1997.
https://www.butlerslaundry.com/
- Hide
Similiar jobs that might interest you
Similiar jobs that might interest you