Day Care Surgery Manager Dubai UAE
at
Silkor Laser Medical Center
in
UAE - Dubai
Day Care Surgery Manager Dubai UAE

at Silkor Laser Medical Center in UAE - Dubai
Job highlights
Posted on December 4, 2016
Experience in

Professional background in

Job level

Managerial

Languages

Fluent English is a Must

Job details
Silkor Laser Medical Center is the MENA region's leading chain of laser hair removal, laser medico-aesthetic and skin care services

A Day Care Surgery Manager is responsible for the day-to-day management and operation of the Silkor Day Care Unit to which they are assigned.

This includes but is not limited to:

(a) supervising and ensuring the development of staff;

(b) meeting and consulting with Silkor patients;

(c) issuing approvals for their admission, following up their medical file during the hospitalization until the discharge;

(d) ensuring the highest quality of service to, and an enjoyable experience for, Silkor's patients;

(e) organizing and directing of patient surgical services including pre & post-surgery;

(f) assuring continuity of outpatient surgical services management and delivery of patient care in a consistent manner;

(g) following up with the doctors;

(h) scheduling the daily surgeries timing and duration in coordination with the doctors;

(i) conducting sales and marketing efforts; and

(j) keeping accurate financial records.

The skills and abilities expected of a Manager include the following:

a. Knowledge of various surgical techniques used;

b. Knowledge of the equipment and devices used to meet the objectives of surgical techniques in a safe and predictable way;

d. Advanced leadership skills;

e. Ability to communicate effectively with patients, doctors and staff;

g. Good marketing and sales skills;

h. Ability to organize, plan, and prioritize work;

k. Ability to work under pressure;

l. Multi-tasking abilities;

m. Good persuasion techniques;

n. Problem-sensitive;

p. Outgoing, energetic, and friendly personality;

q. Advanced computer skills

The minimum education and experience required for a candidate to qualify for the position of Day Care Surgery Manager include the following:

a. Bachelor's Degree or equivalent in Health Management, Public Health, Nursing or a Paramedical field;

b. 3 to 5 years' experience in the field

Send with Photo at recruiterofficer.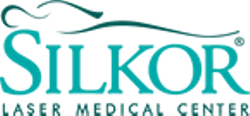 Hiring company
Silkor Laser Medical Center
We are Silkor Laser Medical Center, MENA region's leading chain of laser hair removal, laser medico-aesthetic and skin care services
- Hide
Similiar jobs that might interest you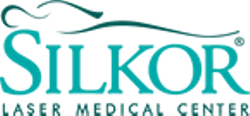 Hiring company
Silkor Laser Medical Center
We are Silkor Laser Medical Center, MENA region's leading chain of laser hair removal, laser medico-aesthetic and skin care services
- Hide