HR ASSOCIATE
at
MEM PHIL.
in
Philippines - Quezon City
HR ASSOCIATE

at MEM PHIL. in Philippines - Quezon City
Job highlights
Posted on November 25, 2016
Experience in

Professional background in

Job level

Junior/Entry Level

Pays salary of

PHP 12,000 - PHP 18,000 /month
(Fixed Salary)

Languages

Fluent English is a Must

Job details
Answering employee questions
Processing incoming mail
Creating and distributing documents
Providing customer service to organization employees
Serving as a point of contact with benefit vendors/administrators
Maintaining computer system by updating and entering data
Setting appointments and arranging meetings
Maintaining calendars of HR management team
Compiling reports and spreadsheets and preparing spreadsheets
HR assistants are involved in a number of areas of human resources, including:
Recruitment/New Hire Process
Participating in recruitment efforts
Posting job ads and organizing resumes and job applications
Scheduling job interviews and assisting in interview process
Collecting employment and tax information
Ensuring background and reference checks are completed
Preparing new employee files
Overseeing the completion of compensation and benefit documentation
Orienting new employees to the organization (setting up a designated log-in, workstation, email address, etc.)
Conducting benefit enrollment process
Administering new employment assessments
Serving as a point person for all new employee questions
QUALIFICATIONS:
-Must be 18 to 35 years old
-Graduates of any 2 or 4 year course.
(College Level,Vocational Graduate and Undergraduate, are also accepted)
-Must be proficient in Microsoft Office application
-Average communication skills
-Willing to work Full Time
-Willing to be trained (No experience needed)
qualified applicants will be assigned to our working site
(caloocan,quezon city,valenzuela,cubao,shaw,taft,makati)
Benefits:
-Salary: 12k-18k
-Allowances(transportation,food,communication)
-incentives
-bonuses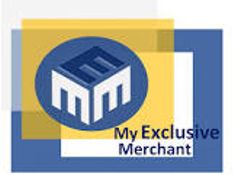 Hiring company
MEM PHIL.
MEM Phil.is an online advertising company where we post items online in lazada.ph,zalora.most of our items are used by G.I. joe Bags,tactical bags,gadgets like phone accessories.We would like are company to expand not only our clients but also our personnel due to high demand of customer.who knows you might me one of our top gross agent.come join our company
for more info.contact me personally here
- Hide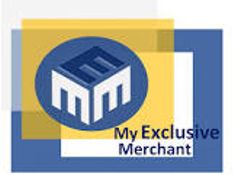 Hiring company
MEM PHIL.
MEM Phil.is an online advertising company where we post items online in lazada.ph,zalora.most of our items are used by G.I. joe Bags,tactical bags,gadgets like phone accessories.We would like are company to expand not only our clients but also our personnel due to high demand of customer.who knows you might me one of our top gross agent.come join our company
for more info.contact me personally here
- Hide
Similiar jobs that might interest you
Similiar jobs that might interest you