HR OFFICER
at
MEM PHIL.
in
Philippines - Quezon City
HR OFFICER

at MEM PHIL. in Philippines - Quezon City
Job highlights
Posted on November 26, 2016
Experience in

Professional background in

Job level

Junior/Entry Level

Pays salary of

PHP 12,000 - PHP 18,000 /month
(Fixed Salary)

Languages

Conversational English is preferred
Job details
Responsibilities
To be successful in this role you must have a clear understanding of your employer's business objectives and be able to devise and implement policies which select, develop and retain the right staff to meet these objectives.
You will not only deal with staff welfare and administration-centred activities, but also strategy and planning.
HR departments are expected to add value to the organisation they support. The exact nature of the work varies according to the organisation, but is likely to include:
working closely with various departments, increasingly in a consultancy role, assisting line managers to understand and implement policies and procedures;
promoting equality and diversity as part of the culture of the organisation;
liaising with a range of people involved in policy areas such as staff performance and health and safety;
recruiting staff, which involves developing job descriptions and person specifications, preparing job adverts, checking application forms, shortlisting, interviewing and selecting candidates;
developing and implementing policies on issues like working conditions, performance management, equal opportunities, disciplinary procedures and absence management;
preparing staff handbooks;
advising on pay and other remuneration issues, including promotion and benefits;
undertaking regular salary reviews;
negotiating with staff and their representatives (for example, trade union officials) on issues relating to pay and conditions;
administering payroll and maintaining employee records;
interpreting and advising on employment law;
dealing with grievances and implementing disciplinary procedures;
developing HR planning strategies, which consider immediate and long-term staff requirements;
planning and sometimes delivering training - including inductions for new staff;
analysing training needs in conjunction with departmental managers.
QUALIFICATIONS:
-Must be 18 to 35 years old
-Graduates of any 2 or 4 year course.
(College Level,Vocational Graduate and Undergraduate, are also accepted)
-Must be proficient in Microsoft Office application
-Average communication skills
-Willing to work Full Time
-Willing to be trained (No experience needed)
qualified applicants will be assigned to our working site
(caloocan,quezon city,valenzuela,cubao,shaw,taft,makati)
Benefits:
-Salary: 12k-18k
-Allowances(transportation,food,communication)
-incentives
-bonuses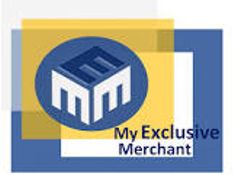 Hiring company
MEM PHIL.
MEM Phil.is an online advertising company where we post items online in lazada.ph,zalora.most of our items are used by G.I. joe Bags,tactical bags,gadgets like phone accessories.We would like are company to expand not only our clients but also our personnel due to high demand of customer.who knows you might me one of our top gross agent.come join our company
for more info.contact me personally here
- Hide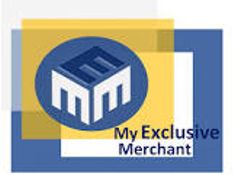 Hiring company
MEM PHIL.
MEM Phil.is an online advertising company where we post items online in lazada.ph,zalora.most of our items are used by G.I. joe Bags,tactical bags,gadgets like phone accessories.We would like are company to expand not only our clients but also our personnel due to high demand of customer.who knows you might me one of our top gross agent.come join our company
for more info.contact me personally here
- Hide
Similiar jobs that might interest you
Similiar jobs that might interest you