MARKETING ASSOCIATE
at
MEM PHIL.
in
Philippines - Quezon City
MARKETING ASSOCIATE

at MEM PHIL. in Philippines - Quezon City
Job highlights
Posted on
November 26, 2016
Experience in

Professional background in

Job level

Junior/Entry Level

Pays salary of

PHP 12,000 - PHP 18,000 /month
(Fixed Salary)

Languages

Fluent English is a Must

Job details
Liaise with advertising companies to prepare detail aids, leaflets, posters and other materials (print and electronic). Ensure the placement of ads in relevant journals and the distribution of materials to healthcare professionals within specified timeframes.
Work with Regulatory to ensure that the content of all promotional material is fully supported by the Product Information and literature, and in accordance with the guidance offered by the Medicine Australia's Code of Conduct.
Organise symposia of invited speakers - organise venue and catering, speakers, and invitations.
Undertake strategic market planning analysis by identifying foreseeable threats to avoid and opportunities to pursue, environmental analysis, customers to serve, competitors to challenge, product characteristics on which the business will compete, market segmentation and product positioning analysis.
Conduct research on new and established markets, forecast changes in the market environment, seek and develop areas of business opportunities.
QUALIFICATIONS:
-Must be 18 to 35 years old
-Graduates of any 2 or 4 year course.
(College Level,Vocational Graduate and Undergraduate, are also accepted)
-Must be proficient in Microsoft Office application
-Average communication skills
-Willing to work Full Time
-Willing to be trained (No experience needed)
qualified applicants will be assigned to our working site
(caloocan,quezon city,valenzuela,cubao,shaw,taft,makati)
Benefits:
-Salary: 12k-18k

-Allowances(transportation,food,communication)
-incentives
-bonuses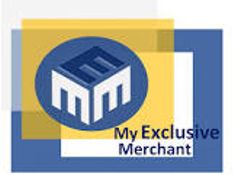 Hiring company
MEM PHIL.
MEM Phil.is an online advertising company where we post items online in lazada.ph,zalora.most of our items are used by G.I. joe Bags,tactical bags,gadgets like phone accessories.We would like are company to expand not only our clients but also our personnel due to high demand of customer.who knows you might me one of our top gross agent.come join our company
for more info.contact me personally here
- Hide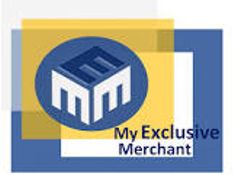 Hiring company
MEM PHIL.
MEM Phil.is an online advertising company where we post items online in lazada.ph,zalora.most of our items are used by G.I. joe Bags,tactical bags,gadgets like phone accessories.We would like are company to expand not only our clients but also our personnel due to high demand of customer.who knows you might me one of our top gross agent.come join our company
for more info.contact me personally here
- Hide
Similiar jobs that might interest you
Similiar jobs that might interest you