Assistant. Purchase Manager
at
SSP Emirates LLC
in
UAE - Dubai
Assistant. Purchase Manager

at SSP Emirates LLC in UAE - Dubai
Job highlights
Posted on January 7, 2017
Experience in

Professional background in

Job level

Experienced

Pays salary of

AED 4,000 - AED 5,000 /month
(Fixed Salary)

Languages

Fluent English is a Must


Other requirements

Male candidates only
Job details
• To plan and procure items needed by the company at most competitive prices and as per approved specifications

• Assist in compiling the "Product & Purchase Specification "and maintain the data for future purchasing reference.

• To ensure that all open purchase requisitions (based on market list) created by Chef/Stores in system are authorized and converted into purchase orders.

• Monitor stores with regards to day to day operation distribution, ordering, inventory control, hygiene, etc.

• Supervise the receiving function on a day to day basis.

• Report to the General Manager any unusual amount of material being requested which does not justify the purchase/Inventory cost.

• Update the F&B Operation Manager on a daily basis with regards to price fluctuation and market situation

• Stores and the Chef in regards to Spoilage, Expiry of material and take adequate steps to obtain replacement from the respective suppliers wherever possible.

• Uphold the purchasing ethics while dealing with the suppliers & staff alike.

• Prepare Monthly Procurement Activity report as per designated criteria, stock holding, slow moving report, expiry items report, price variation, etc.

• Ensure all transactions are in best financial and legal interests of company.

• Experience in F&B Industry is must.
Other benefits
Air Ticket, Accommodation, Duty Meal , Transportation & Medical Insurance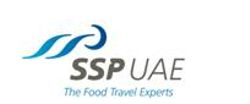 Hiring company
SSP Emirates LLC
We are the Food Travel Experts, delivering world class food and beverage experiences across the globe for more than 60 years. Our unrivalled portfolio of local, international and bespoke food brands plays a vital role in providing unique, rewarding and fulfilling food experiences in each of our c. 600 travel locations worldwide
- Hide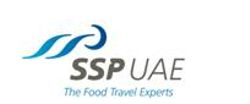 Hiring company
SSP Emirates LLC
We are the Food Travel Experts, delivering world class food and beverage experiences across the globe for more than 60 years. Our unrivalled portfolio of local, international and bespoke food brands plays a vital role in providing unique, rewarding and fulfilling food experiences in each of our c. 600 travel locations worldwide
- Hide
Similiar jobs that might interest you
Similiar jobs that might interest you