Specialist Neurology
Full time
through
PhD-Jobs.NET
in
Lisboa, Portugal
Specialist Neurology

Full time through PhD-Jobs.NET in Lisboa, Portugal
Job highlights
Posted on
August 3, 2016
Experience in

Professional background in

Job level

Experienced

Languages

Fluent English is a Must

Job details
Neurological department has a joint department management consisting of one head nurse and one managing chief physician who has the responsibility for the entire neurological department.

The department management refers to the hospital management and has contact to the other departments and clinics at the regional hospital
The staff specialist has to contribute to:
Perform the daily ward rounds, outpatient duties and watch duty in a scheduled ;
Ensuring a high quality in patient treatment and care
Ensuring the continuing documentation of the department's tasks, production and quality
Ensuring the best possible resource utilisation and to stimulate the medical and cross-functional cooperation across the departments
Further train the medical staff and other staff groups
The establishment of the best possible cooperation within the department and the remaining hospital
Initiate developmental and research tasks and hereby contribute to the profession's continuing development and reputation
You are:
Medical specialist in Neurology
Professional command of English is required
Motivation for living and working abroad
What can you expect?
Permanent contract regulated by the Danish collective agreement
Minimum yearly salary: 94'000 Euro (including pension benefits)
37 hour working week
6 weeks paid holiday
A free, intensive language course and Danish Medical Language Programme with settlement assistance and free accommodation in Budapest prior to work start
A short trip to Denmark prior to the language course, where you will have the opportunity to visit your future work place and living area
Cultural teaching prior to departure
Language course for your spouse and elder children
Partner Integration Program with a personal consultant
Accommodation assistance in Denmark
Assistance in administrative processes when moving to Denmark
Assistance for your spouse in search of employment and integration in Denmark
Guidance regarding schooling and child care
Access to our candidate network in Denmark
Information on Danish tax matters
Hotline service for urgent questions
Extra Danish classes after arrival to Denmark
Coaching, regular evaluation and assistance in integration process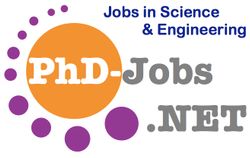 About this agency
PhD-Jobs.NET
We are specialized in HR consulting, sourcing MD, PhD, MSc & MEng professionals on permanent and contract level positions across the globe
- Hide
Apply safely
To stay safe in your job search, information on common scams and to get free expert advice, we recommend that you visit SAFERjobs, a non-profit, joint industry and law enforcement organization working to combat job scams.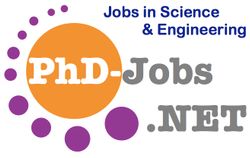 About this agency
PhD-Jobs.NET
We are specialized in HR consulting, sourcing MD, PhD, MSc & MEng professionals on permanent and contract level positions across the globe
- Hide
Similiar jobs that might interest you
Similiar jobs that might interest you