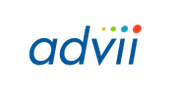 We are the first IT & Telecom specialist recruitment consultant .We probably have the largest Data Bank of IT & Telecom Professionals for a recruitment consultant on an all-India basis. The database is extensively automated to enable advanced skill matching.
Adviitech has been assisting a large number of organisations in recruiting IT (software & hardware) & Telecom professionals, at all levels, in India . We are a multi-person; multi-location organisation and can handle multiple positions of varying levels and volumes.
adviitech has handled openings in areas of IT, Telecom, BPO, ITES, software, hardware, marketing, telecom, data communications, operations, training, human resources and general management.
There are always new vacancies coming up in ADVII TECH. While this is not the official career page ADVII TECH, we hope to quickly show you below the current live vacancies on the net.
ADVII TECH
ADVII TECH Jobs
Salary INR 30,000 to 60,000 /month
... standard Microsoft Dynamics CRM - Design and develop modifications or extensions to standard Microsoft Dynamics CRM C ...
India - Chennai