Glan Management Consultancy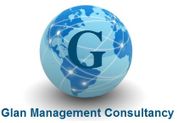 Glan Management Consultancy is the fastest growing HR Consulting & Manpower Outsourcing Company in India providing a wide range of staffing solutions to its clients.
Glan Management Consultancy brings in the right combination of expertise facilitating organizations to acquire temporary and permanent staff, enhancing productivity, quality and reducing employment cost.
GLAN MANAGEMENT CONSULTANCY is not just a placement consultancy but a quality service provider. We have dedicated and committed team of Professional Recruitment consultants who understand your recruiting needs and the company culture. We are mainly focused into IT, ITES, Automobile & Manufacturing, Life Sciences & Biotech Research, Construction & Infrastructure Development, Telecom, Power, Hospitality, Oil & Gas Sectors and FMCG & Consumer Durables.
Our services start with building up relationship with the client and working on focused and well-defined job profiles to get the right person. We believe in meeting the client's requirements within a framework of specific schedule and in a cost-effective manner
Related searches
Recruitment
,
Human resources
,
Recruiter
,
HR
There are currently no jobs active on this Agency.