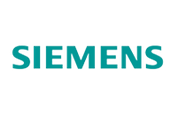 Siemens is a globally operating technology company with core activities in the fields of energy, healthcare, industry, and infrastructure.
They operate in excess of 290 major production and manufacturing plants worldwide. In addition, Siemens have office buildings, warehouses, research and development facilities or sales offices in almost every country in the world.
There are always new vacancies coming up in Siemens. While this is not the official career page Siemens, we hope to quickly show you below the current live vacancies on the net.
Siemens
Siemens Jobs
... jeunes Canadiens en 2019.br ... des d&xE9nombrements d&x2019inventaire au ... xE9at en comptabilit&xE9 en finance en ...
Canada
... des d&xE9marrages de syst&xE8me faire de la programmation g&xE9rer des bases de ...
Canada
... quality deliverables and communication for quality ...
Canada
... Student (Sept &x2013 Dec 2019)bb-bb014805bdivdivb ... and financial accounting coursesbr liliSome accounting work ...
Canada
... better service our power generation customers. The Service Business Leader ( ... As a bService Business Leader (SBL)b you ...
Canada
... de bresponsable des comptes Contrats de performance &xE9nerg&xE9tiqueb vous ferez partie de ...
Canada
... coordonnateur de la validation a pour responsabilit&xE9 de confirmer la qualit&xE9 des installations des ...
Canada
... Sales and Business Development as assigned ... student of business administration marketing or computer sciences. MBA student ...
Canada
... Executive Energy Performance ... Energy Performance Contracting ...
Canada
... Le gestionnaire de l&x2019&xE9tablissement Immobilier &x2013 Est du Canada assume la responsabilit&xE9 de la gestion de ...
Canada